---
features
WeFortuneCat Stunning Features
---
An all-in-one cross platform customer loyalty solution - WeFortuneCat helps you solve all business operation problems by one system that fulfills all needs, from customer loyalty, customer management to marketing promotion.
E-Shop
customer loyalty card
coupons
Chatbot
Referral Campaign
scratch card
quiz
food & beverage
Booking system with staff roster
micro-site builder
event registration
Broadcast Message
geolocation
E-Shop
---
Start your business online with a comprehensive e-shop! Functions including product management, inventory management, order and delivery service management, etc.. You can easily handle a large number of orders, control the costs, and greatly improve business efficiency.
You can set up products, inventory, and delivery services in the system
Customers can register as a member and make purchases on e-shop after logging in
You can check customer order records to understand customer preferences, and to setup discount offer for members
Customer Loyalty Card
---
From now on, customer loyalty doesn't cost a fortune! Your customers can register to your loyalty programme to instantly enjoy all membership discounts and offers, while you can gather valuable data from them.
Customer loyalty is just a few clicks away:
You set up promotion activities and rewards programs in our content management system
Your customers earn a "Stamp" for their spending (you can print out or present the stamp on a mobile device)
Your customers scan the QR code of the digital stamp
When required number of stamps has been collected, customer will be awarded with e-coupon for redemption
E-Coupons
---
Your customers can earn and redeem coupons on mobile site or social media (WeChat, Facebook, LINE) directly, motivating customer to make continuous purchases and therefore increase sales.
Set up a campaign, keywords and offers
Customers obtain coupon from loyalty campaign or mini-games
Customers present the coupon in front of operator to redeem
Chatbot
---
Chatbot offers a new and flexible customer support to handle customer enquiries, such as products and services enquiries, promotion offers or even process orders. It provides 24 hours real time response and will not restrict by the opening hours or time difference.
Set up keywords and responses on our Content Management System
Customer enquiry on the social media platforms (WeChat、Facebook、LINE)
Automatic response at the real time
Referral Campaign
---
Reward the member who share your company events or products to friends on their own social media, let the existing member become your company's promoter.
Set up a referral campaign and prizes on our Content Management System
Member patriciate in the campaign and meet the target will be rewarded a prize or coupon.
Scratch Card
---
Don't have a coin handy to play scratch card? Don't worry as it can be done easily simply swiping the screen with your fingers! Scratch and reveal your prizes to gift to your customers in e-coupon format.
Set up scratch card game and prizes on our Content Management System
Customer participate the scratch card game
Scratch and show your prize instantly
Quiz
---
Test the loyalty of your customers or educate your customers about your products by creating simple quizzes for them to win e-coupons!
Set up the quiz and prize on our Content Management System
Customer participate in the quiz
After completing the quiz, customer can be awarded a prize or coupon
Food & Beverage
---
Make your restaurant online! Allow customers to reserve and order a meal on mobile directly.
Set up restaurant information, menu, member login system and order management on our Content Management System
Customer visit the restaurant's page, choose a meal and order through the system
Restaurant receives and handles the order
Booking system with staff roster
---
WeFortuneCat allows you to create your own mobile reservation system, so you are only one click away to check the appointment status anytime, anywhere! Reduce the manpower required to handle reservations.
Set up shop details, staff and reservation details on our Content Management System
Customer make a reservation on mobile
Micro-site Builder
---
Create your own micro-site through WeFortuneCat, attract your customers to visit the company website. Our user friendly templates allow you to create a micro-site to enhance brand awareness with customised images and contents. You can create your own mobile site within an hour!
Make use of the template to create a micro-site by uploading your own contents and images on our Content Management System
Customers visit the micro-site to receive the latest promotion and news
Merchant can deliver the latest promotion to customer in a breeze
Event Registration
---
Don't want to waste time manually adding your customers to the RSVP list for your upcoming event? Utilize our event registration template to build and customise your invitations, all the entries will be automatically updated to our system to save all the hassles.
Set up event details, date, time and location on our Content Management System
Guest visit the event register page and fill in all fields step by step
After registration, guest will only need to present the confirmation page to the staff for a seamless registration on event day
Broadcast Message
---
Create your own push message to reach out your fans, you can even customise your content layouts and insert graphics to create unique and attractive contents! The message can be broadcast to several social media platforms in one time or select a designated platform to broadcast. It helps to manage several social media accounts efficiently.
Set up message on our Content Management System
Broadcast push message to all fans on WeChat/Facebook/LINE
Geolocation
---
Make use of the WeChat geolocation features, that allows your customers to locate your nearest shop anywhere they are.
Make use of the WeChat geolocation features, that allows your customers to locate your nearest shop anywhere they are.
Customers send their current location in WeChat
System will automatically find a nearest shop address for your customer
WeFortuneCat Loyalty Card
---
SHOWCASE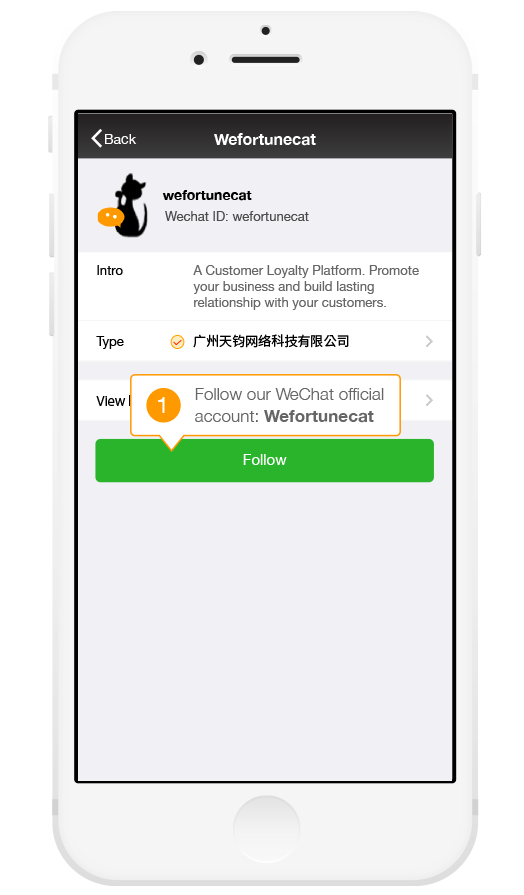 1. Follow our WeChat official account: WeFortuneCat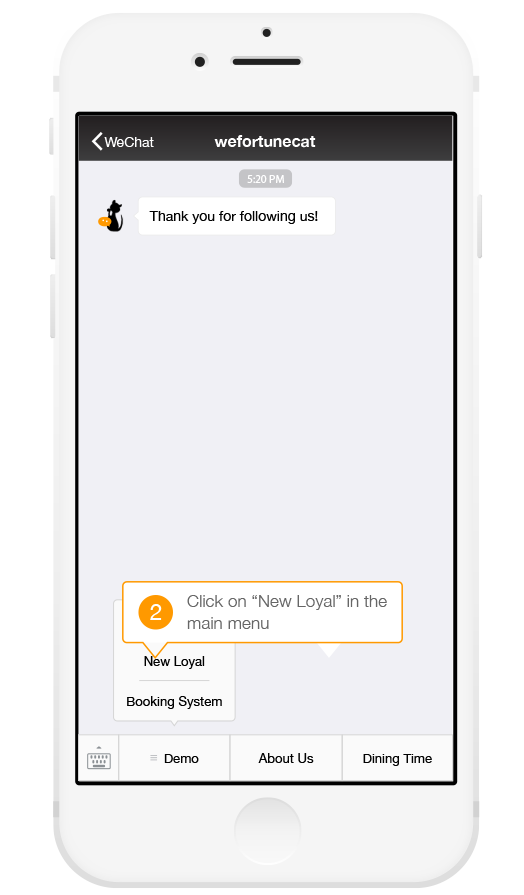 2. Click on "Loyalty card" in the main menu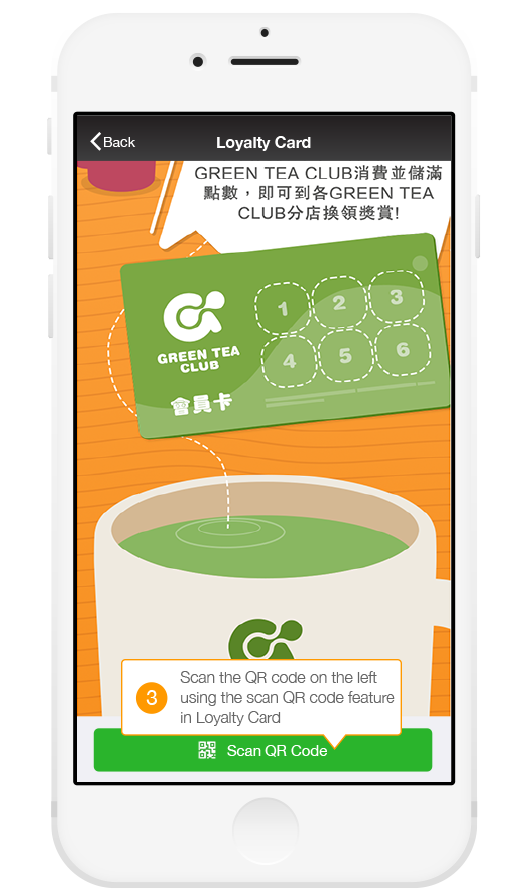 3. Scan the QR code on the right using the scan QR code feature in Loyalty Card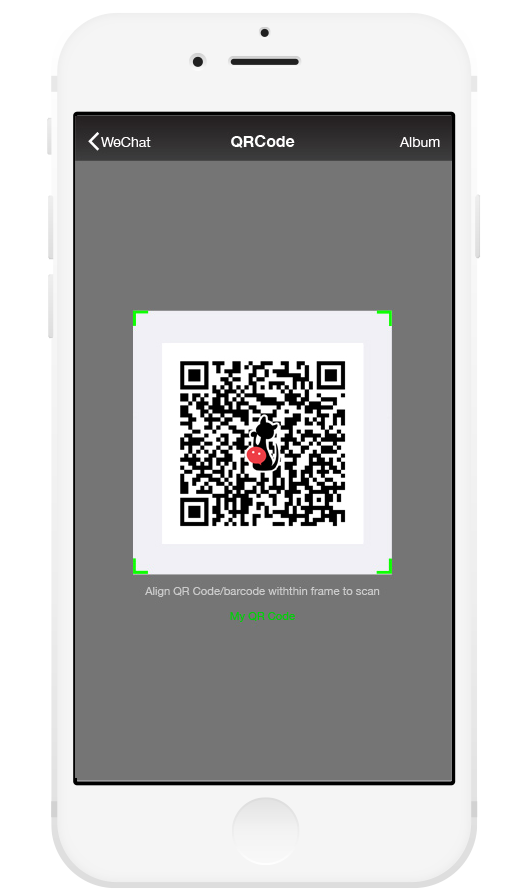 4. Scan the QR code on the right side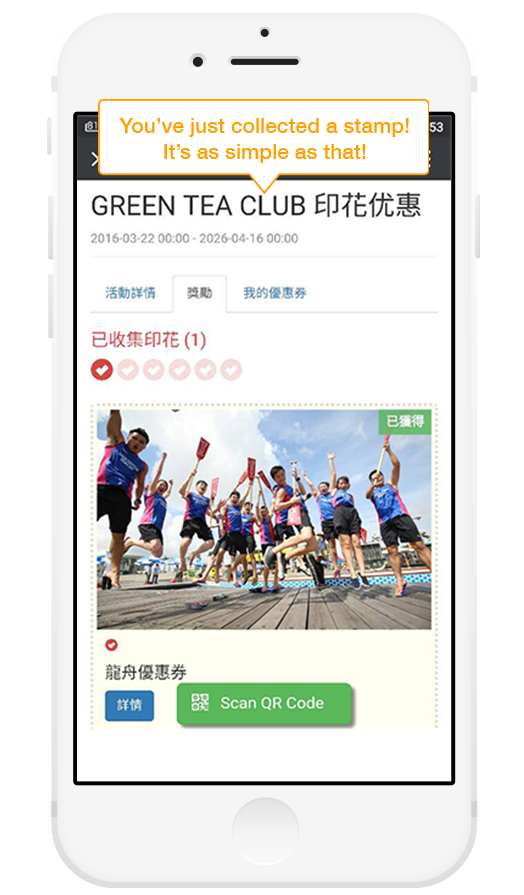 5. You've just collected a stamp! It's as simple as that!